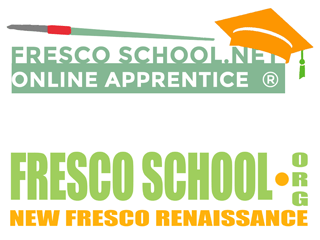 Be the First to Test Drive our all new Fresco School OnLine Apprentice Program!
I would like to personally welcome you to help us test the all new FS OnLine Apprentice Program (FSOA) at www.FrescoSchool.net!
Please excuse the "Pre-Launch state of affairs". I work tirelessly to organize 25 years of notes and photos to make it available to you there! At this time (testing phase) the Registration is NOT fully open and will close when we fill the available spots.
Currently FSOA Freshman level is open for Public testing and FSOA Student Level is by invitation only from within the system.
Your feedback will help me to prioritize the content creation and give encouragement to do it at my own expense :). Be one of the first and be active – you will be rewarded with discounts and personal perks!
iLia Fresco (Anossov)